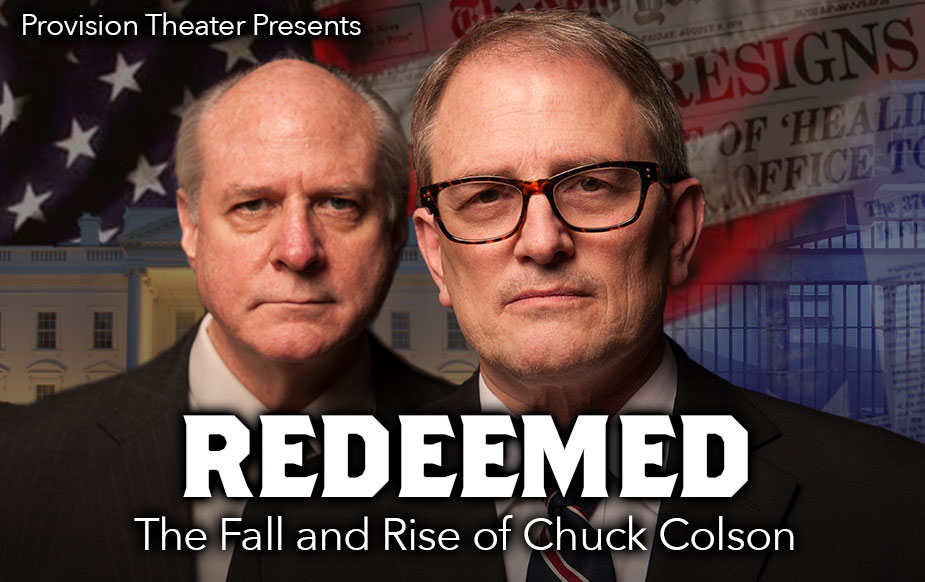 Performing at Trinity Christian College in Palos Heights, IL (Arts & Comm Bldg 6601 W. College Dr)
from April 27, 2018 until May 20, 2018.
In the 1970's, against the backdrop of the explosive Watergate scandal, Chuck Colson grasped for meaning during the tumultuous investigations that led to the collapse of the Nixon administration. A convicted former special counsel to the president, Colson paradoxically found new life – not with success and power, but while in national disgrace and imprisonment.